About Michael Burgess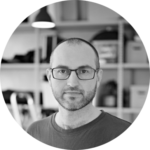 Professional translator and editor since 2002
Moved to Denmark in 1998. Studied communication and journalism in the United States, earning a Bachelor of Arts degree.
Michael Burgess is a trusted provider of translation and language services to many of Denmark's leading companies and organizations, including the Danish Broadcasting Corporation and the Ministry of Foreign Affairs of Denmark – in addition to servicing a broad spectrum of clients on a freelance basis.
When you contact my company about a job, you'll speak directly with me – the person doing the job. I think this is one of the main reasons that many new customers evolve into long-term partners. They see the advantages of this direct contact, including the consistency provided by ensuring that experience and knowledge are carried over to future jobs.