References
Michael was tasked with translating the complete strategy text for our website – a highly complex job with a very tight deadline. Michael was extremely attentive, punctual and delivered a thoroughly crafted result in a very short time frame. And although we had allocated time for a second round of editing, there was actually no need for it. We highly appreciated Michael's work and strongly recommend that others make use of his professional approach to translation and editing.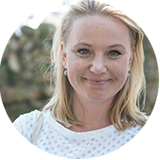 Talita Elvang, Consultant/Communications Manager – Spark
Michael Burgess is quite simply an intelligent translator! He has a flair for nuances in the Danish language, combined with a sharp, sensitive and fluent English pen (and an awareness of differences and nuances between US and UK English). He proactively brings up any points of doubt. He conducts research in relation to finding sources, specialized terminology and bibliographic references that cannot simply be translated, but must be cited correctly.

He is quick, good at ensuring clear expectations and meets deadlines. He is also keen to engage in dialogue about the translation of ambiguous text.  I can wholeheartedly recommend him. Our collaboration on translation of book "Systemic Coaching" (published in Danish by Dansk Psykologisk Forlag in 2009) to English has been an inspiring pleasure. And last, but not least, you can tell that Michael Burgess enjoys translating – and that is also important.
 Hanne V. Moltke, Partner – Newstories.dk (formerly at Ramboll Attractor)
I chose Michael Lee Burgess to translate from Danish to English in connection with the publishing of my book "Human Exhibitions" in an English edition – and I have not regretted that decision for a second. Michael is not merely a skilled translator, but also a talented writer, which significantly elevates the text's quality. My book contains contemporary academic language and a number of quotes from the 1800s; Michael was good at replicating the tone of both the modern and antiquated language.

He was also proactive in finding original texts that I quoted from, which was a great help to me. Add to this that Michael is extremely professional and meets all agreements and deadlines. It was a pleasure to work with Michael and I would not hesitate to use him again.
Dr. Rikke Andreassen, Associate Professor of Communications – Roskilde University